This Bellevue Restaurant Has The Best Summer Menu Of All Time
I feel like at this point you likely are aware of the fact that I enjoy food.
If for some reason you are not aware of that fact, allow me to introduce myself. Hi. My name is Lizzie. I love food so much that I put DONUTS in the name of my business. I love trying and making and writing about food. One could say it's my calling. I'm especially appreciative that it has somehow become a large component of my job. #BLESSED
I was STOKED When Bellevues Vivo53 invited me to sample their new summer menu. I don't venture to Bellevue often (Seattle's eastern counterpart, for those of you who aren't local), but I keep hearing about all the great food over there and have been making a conscious effort to step outside the comfort of our cozy pocket of Seattle. Also, this new menu featured Frosé (a slushy of rosé, my soul captured in one beverage), wood fired pizza, a giant sundae, and a plate of pasta mixed in a wheel of cheese.
You guys. A wheel of cheese.
This is embarrassing to admit, but I have actually been searching for a restaurant that would serve cheese-wheel-pasta to me at my table. It's a small but meaningful life goal of mine I have been itching to achieve. I am nothing if not ambitious.
The goat cheese pizza that we had was, without a doubt, the best pizza of my life. I do, admittedly, have a thing for goat cheese, but this was next level. I'm not usually a beet fan (Bears. Beats. Battlestar Gallactica.), but I genuinely loved the citrus and beet summer salad. I contemplated recreating it at home, but whenever I buy beets I panic and end up tossing them in the compost before I can do anything with them.
Vivo53 is an absolute delight. A handful of our dishes were completed table-side, which made for the BEST entertainment. We spent more of out time observing all of the food wizardry happening around us than actually conversing, because it was just that great. We (luckily!) were also seated right next to the sundae-making zone which is... indescribable. I get that you think you've seen a sundae before, but you haven't. Not until you've gone to Vivo53 and had one of their towering beauties. We split the Seattle Meets Sicily sundae 4-ways and, while not usually a caramel corn fan, I am newly obsessed with the combination of sweet popcorn and ice cream.
here's everything that we got:
Roasted Beet Salad: tangerine segments, frisée, ricotta salata, crispy farro
Parmigiano Wheel Served Table Side: cacio e pepe. pecorino, grana padano, freshly cracked black pepper, butter, parmesan broth
Bruleed Ravioli: roasted butternut squash, pecorino romano, fresh sage, hazelnuts, brûléed table side
Formaggio Di Capra Pizza: goat cheese, crispy prosciutto, caramelized onions, fresh organic thyme
Quatro Pizza: spicy sausage, roasted mushrooms, olives, artichokes, sweet tomato marinara, mozzarella
Seattle Meets Sicily Sundae: Salted caramel ice cream, tiramisu, Seattle caramel corn, chocolate drizzle, whipped cream.
Frosé!!!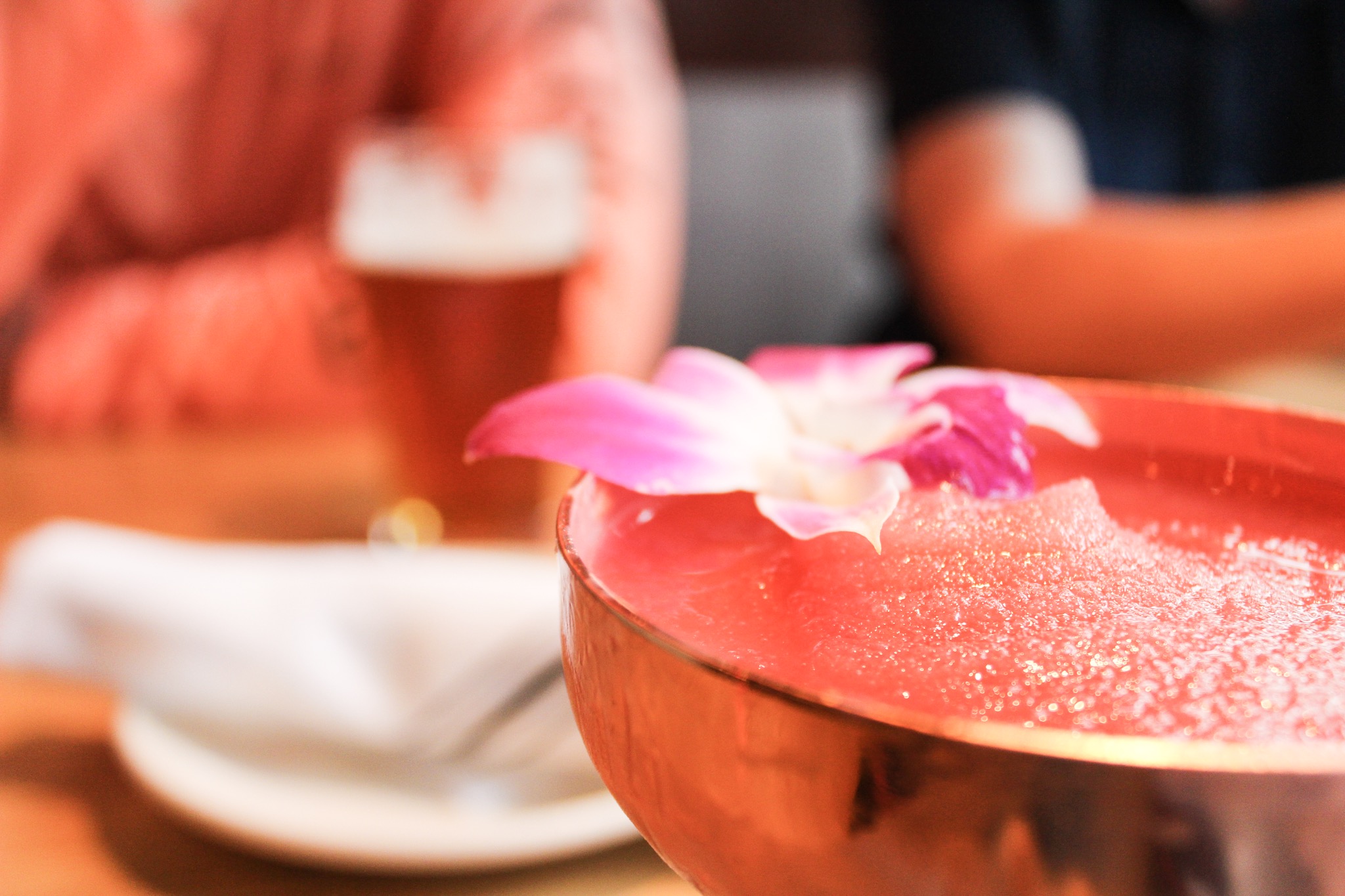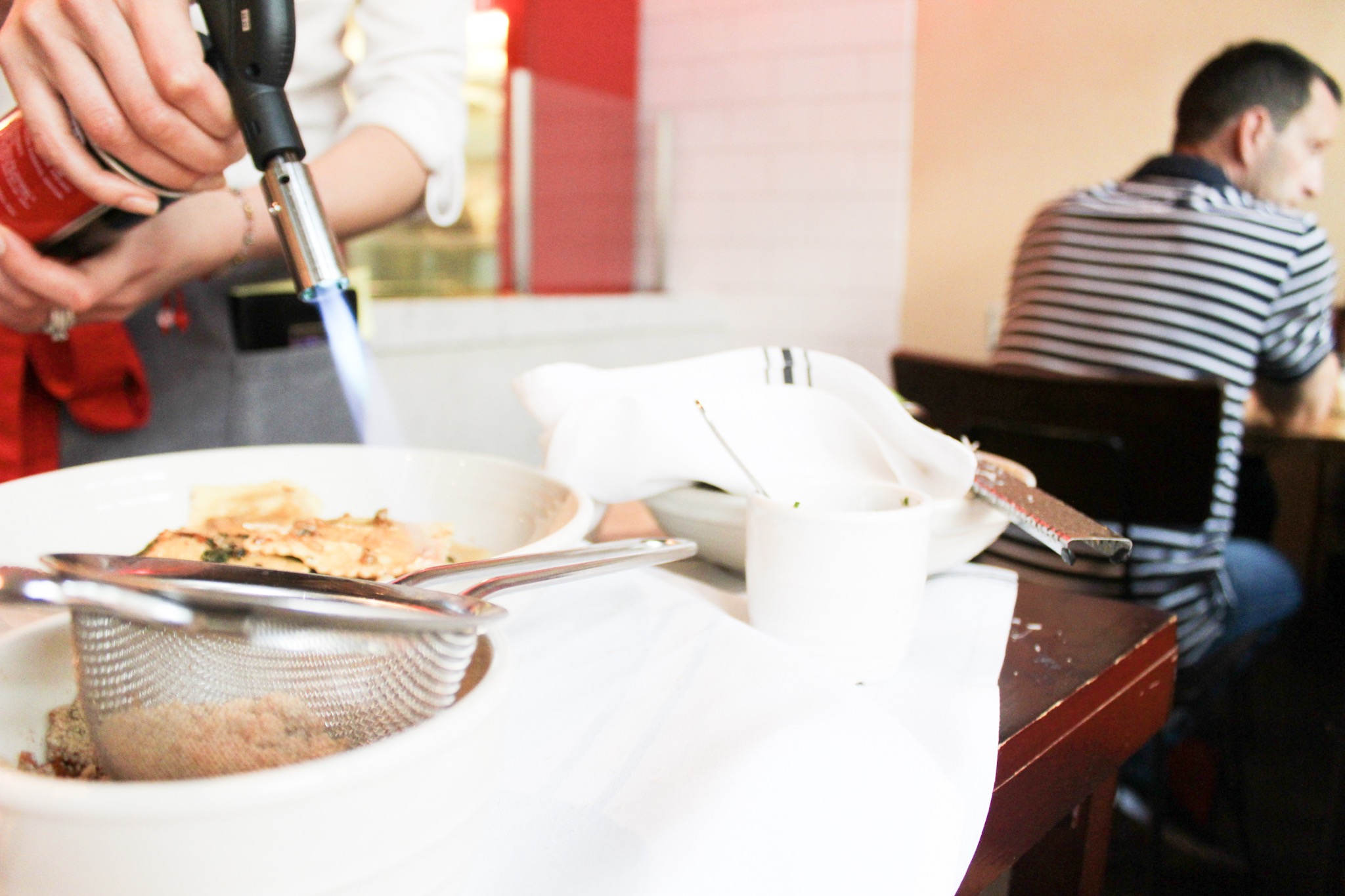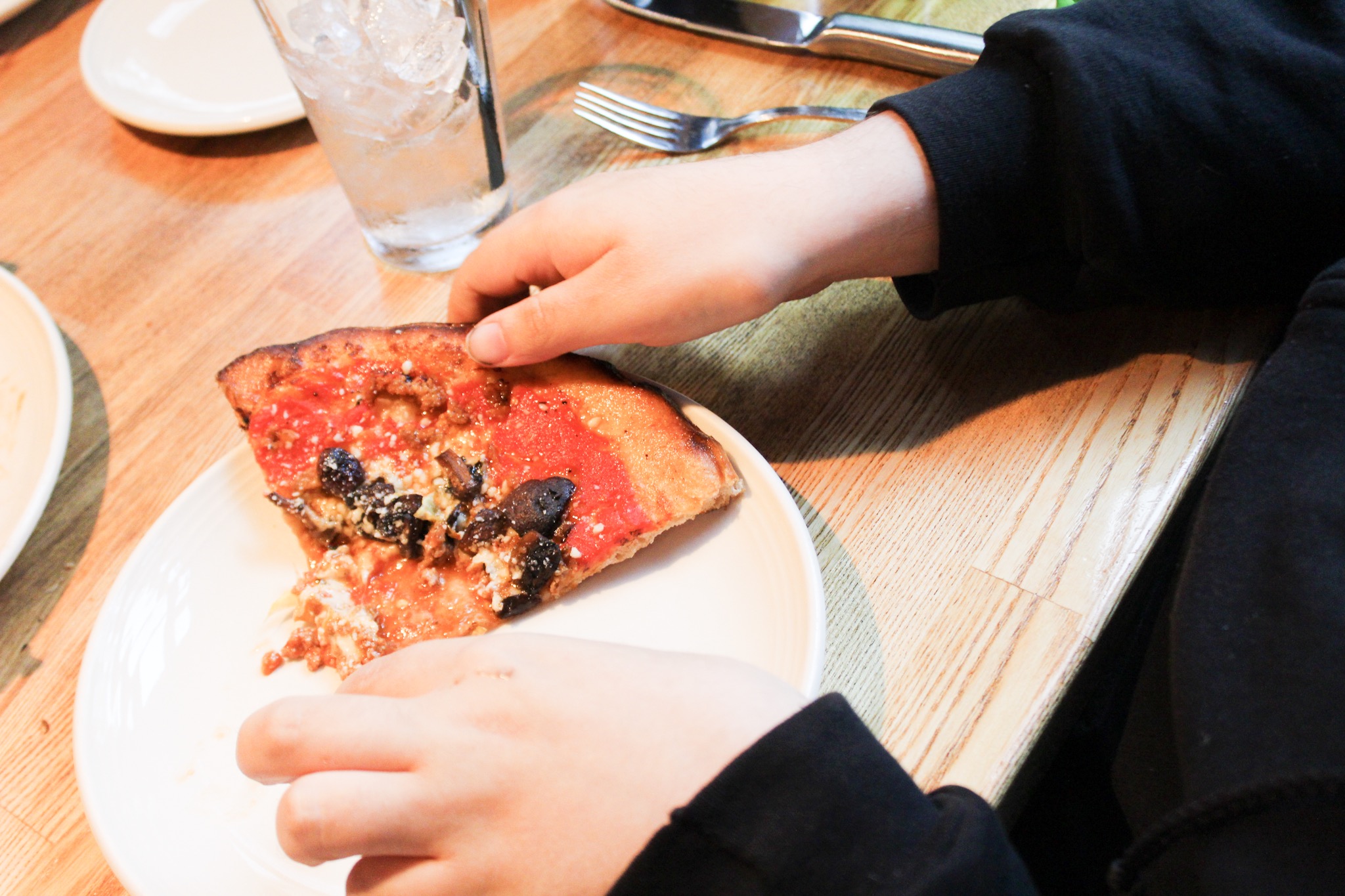 What are your favorite places in the greater Seattle area to chow down?!
Sending you the cheesiest pasta. And more cheese.
Cheese forever,
Thank you to Vivo53 for hosting us and providing a complementary evening out on the town!